Sidney Is A Beautiful Place To Raise A Family - If You Can Find Somewhere To Live And Then Actually Afford It.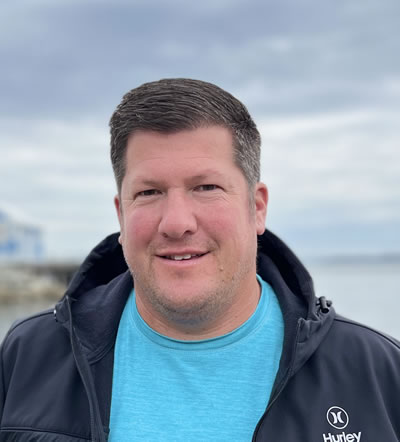 My name is Cam McLennan, and I am seeking your support in the upcoming election, October 15th, 2022, electing me as councilor for the Town of Sidney.
I was born and raised in the Sidney area and with my wife Sarah, we are raising our three boys Noah (15), Liam (10) and Ewan (8), in this beautiful community. We love the area and hope to call it home for years to come. I am an active member of the Peninsula Celebrations Society, serving as a board member and the Parade organizer for the Canada Day and Sidney Sparkles parades, over the last 7 years. I have served on the board of the Torque Masters Car Club since 2009, and I am one of the lead organizers of the Torque Masters Car Show, held annually in downtown Sidney.
My Experience
I was honoured to be elected to Sidney council in the fall of 2014, and served until the fall of 2018. I have the experience required for a quick transition to get working right away. I have an in-depth understanding of the time and effort that is required to be a valued member of council, it's not just about showing up to a council meeting on Monday night. There are countless hours of committee meetings, preparation for council meetings, and meeting with the public on all sorts of issues.
I have the full support of my family, and sometimes it's hard juggling work and family, but the four years I served has proven it's possible, and I'm ready and willing to take on the task again.
Highlights from my term on Council (2014-2018)
I voted in favour of:
Start-up funding for Shoreline Medical Clinic, as doctors are desperately needed in our community and otherwise would not have been able to remain open.
Supported the development of 56-units of below market workforce rental housing, the Aranza on Fourth St.
Built a new state of the art Community Safety building/Fire and Ambulance Station serving the needs of Sidney for the next 75 years +, a big win for Sidney to retain BC Ambulance in our community.
Worked with local developers to build three new movie theatres, saving the Star Cinema from closing down.
Constructed a new skate-park and volley ball courts at Tulista Park for our youth and families to enjoy.
Completed the Mary Winspear parking lot and added 167 spaces for free parking in Sidney.
Installed pathway lights on Lochside trail.
Implemented the Parks master plan.
Worked with the lease holder on zoning to allow for the construction of Victoria Distillers, cleaning up Seaport Place.
What I Hope To Achieve
If elected, there are many things that I would like to achieve in the four year term.
Continue the great work done by the current council, in finding better ways to engage the citizens of Sidney. Making for better informed decisions at the council table.

Update the zoning bylaw to match what is laid out in the newly adopted Official Community Plan.

With zoning in place, start implementing the Westside Local Area Plan, in particular the re-development vision of the Galaran residential lands allowing for much needed affordable workforce housing to be built.

Work with non-profit organizations and developers to bring affordable workforce housing projects to the table.

Start an in-depth community consultation and develop a plan for the rebuild/refurbish of the Beacon Wharf and act on the plan as soon as possible, working with other levels of government to keep construction costs at a minimum to Sidney residents.

Work with developers to include amenities for families into their development plans also encourage the Victoria Airport Authority to keep family amenities in mind when looking for development tenants on Airport lands.

Keep pressure on the provincial government to fix the healthcare system and provide adequate healthcare options for the residents of Sidney.

Advocate for, and seek out funding options to construct a pedestrian overpass at Beacon Ave and Highway 17.
Attainable Housing/ Workforce Housing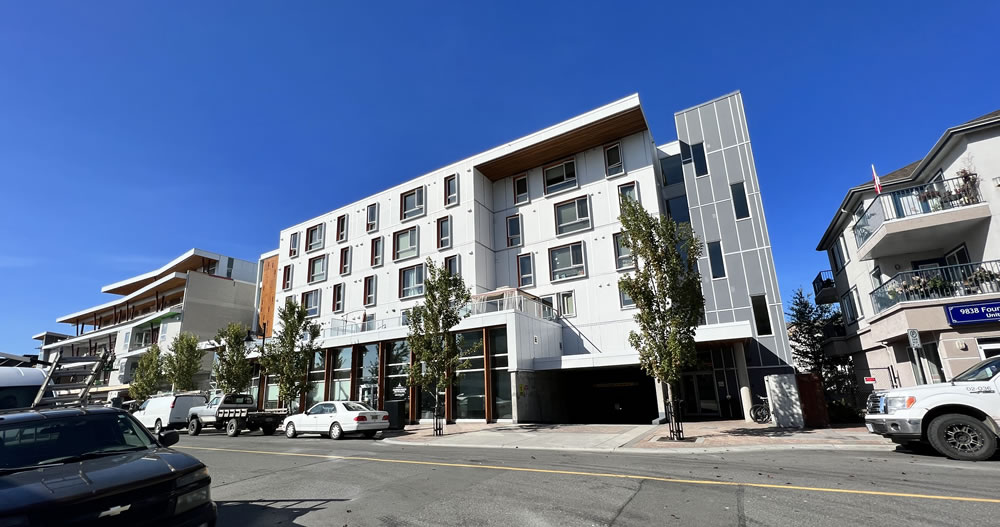 Unfortunately, the current council over the last four years have not yielded much in the way of affordable workforce housing. With today's expensive land values and high cost of construction, affordable housing usually takes a back seat. For years, councils did not want to tackle the complex issues surrounding the lack of affordable housing in our community. As part of my platform in 2014, affordable housing continues to be a big part of my decision making today! I supported the construction of the Aranza building on 4th Street, 56 units of much needed affordable rental housing.
I want to work with property owners and developers to create truly attainable housing.
My time on Sidney council has given me great skills in negotiation when it comes to getting the best deal for the residents and developers. I also understand the intricate partnerships between non-profit organizations and for-profit developers, that are key to creating attainable housing. Under the new West Side local area plan, we have a great opportunity to build below market workforce rental units that are desperately needed to keep Sidney's commercial and industrial businesses going.
I feel that the west side is the best place in Sidney to create these type of attainable housing projects, as they are close to Sidney's amenities, and are near transportation routes. This is key to any successful attainable project.
The problem of affordable and rental housing is large, and will not be fixed overnight, but if elected I will continue to work with developers and non-profit organizations to provide even more options for our residents that find it hard to get by in this outrageous housing market.
Amenities For Young Families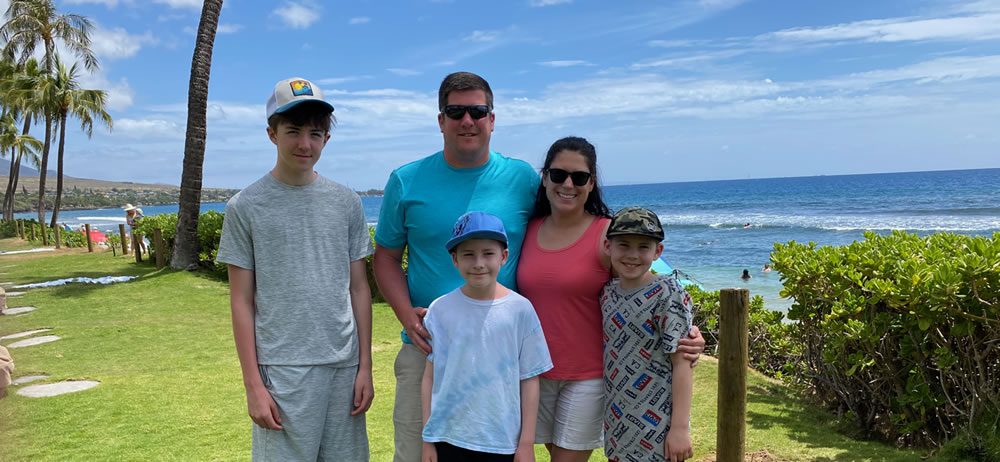 I was one of 5 councillors that voted in favour of the amendment to the Town of Sidney zoning bylaw, to change the Victoria airport lands at the corner of Beacon Ave and Highway 17, from Industrial to West Sidney Commercial.
This allowed for the Victoria Airport Authority's proposed plan of a 9,290 square meter (100,000 sq.ft.) development including grocery, retail, medical professional, pharmacy, electronics, health and fitness, financial and restaurant uses.
The development was called Gateway.  I supported this development, as it promised amenities for our young families. The idea was to have a Loblaws grocery with a Joe Fresh.  Finally, a place where young families could purchase clothing for their pre-teen and teenage children without having to drive to Saanich or Langford.
It also was planned to have a 10,000 sq.ft. daycare facility that would benefit both the residents of Sidney, and employees travelling from the Westshore to work in Sidney. Unfortunately, with rising building costs and the lengthy approval process, the $42 million dollar project was scrapped. During that approval process, I was focused on getting the much needed amenities that our young families need. I will continue to advocate for the needs of young families in our community. It is unacceptable that we can't purchase the basic needs for our growing families locally.
I am happy to see that over the past four years as some of the new developments that I voted in favour of are completed that new business have started to sprout, and there is nothing better than date night at the local brewery.
Parents sometimes need a break, and Sidney offers some great opportunities to grab a bite or a drink, but we need more. A 2016 study showed Sidney was lacking upwards of 20,000 sq.ft of restaurant pub space.  Soon we will have the new theatres open to the public, another great amenity that I supported for families. Sidney is a great place to raise a family with all its public waterfront spaces and loads of great parks and green spaces.
When it came time to demolishing the old Sidney skate park, I was one of the driving forces behind the construction of the new skate park, which is a great addition to Tulista Park. If elected, I will advocate for more of these great features.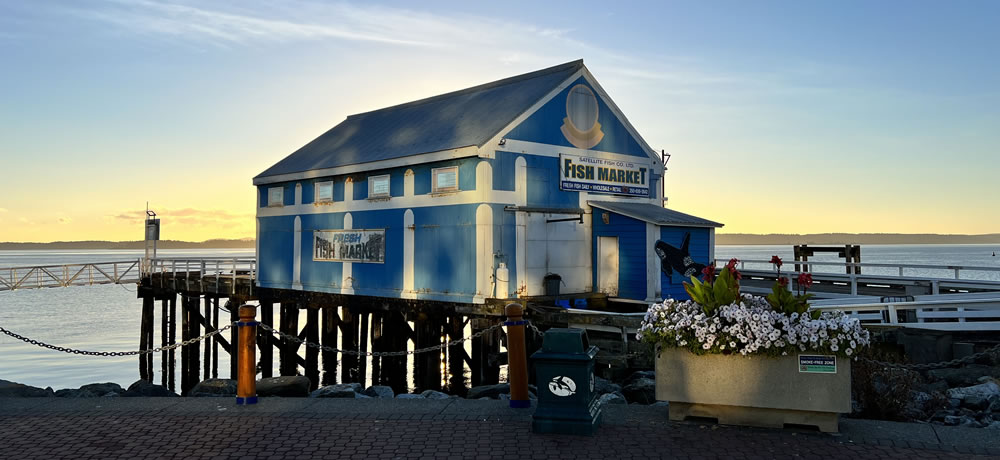 For years, Town of Sidney staff have been warning of the looming need to do something about the aging Beacon Wharf. As this is a large project with potentially massive political repercussions, many councils have chosen to pass the buck. The time is now and we must act. I am in favour of conducting high level community engagement that would determine the vision for the future of the wharf. Lets come together as a community and flush out all the great ideas. I feel we have a great opportunity to create a space at the Sidney waterfront that encompasses the wants and needs of our community, while preserving this iconic piece of Sidney's history. This project will not be cheap, and hopefully there will be some opportunity to work with Provincial and Federal government on the funding. But ther bottom line is, we can't pass this on any longer. It's time for action!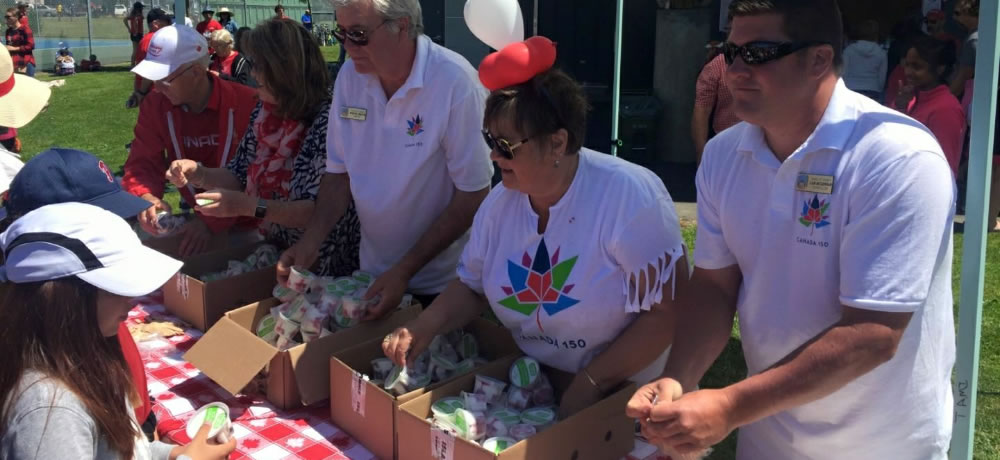 Getting the public interested in municipal affairs can be quite challenging at times. Getting a broad view of opinions on one topic or another is very important in how councils make decisions.
I support community consultation and feel that meaningful, respectable dialog yields the best result.
I'm happy to speak with residents to understand their points of view, knowing that we may not always agree, and being respectful of those differences. The Town of Sidney has many ways to communicate, and I will support looking at more ways in which we can get more residents involved.
There is lots that we can do as a Town to help keep our environment clean and safe for generations to come. "It takes a Town" through public engagement the Town of Sidney can ensure that residents have the information needed to take on climate change at a personal level, as that is were it starts. The current council approved the Town of Sidney Climate Action Plan earlier this year. I support the objectives within this plan, and the eventual implementation of the plan.
With that said, I believe that climate change is an issue and in time will have negative affects on the Town of Sidney. I do not support the idea of spending municipal taxpayers money or wasting staff time on individualized 'save the world projects'. (Town of Sidney only). As I feel a unified approach is best. Local governments are just that...local, and we should stay in our lane.
Let the federal and provincial governments come up with a plan and we can implement it as needed. In the CRD, 13 individual fiefdoms all making up global warming initiatives with no way of measuring whether or not they are actually having any effect seems wasteful. It seems as though local elected officials have been catering to flavour of the week, feel good politics and not listening to common sense. All the while wasting massive amounts of taxpayer money.
For many years now, new building requirements around sea level rise have been coming online. The Town staff are on top of all the latest changes, and regularly inform council via staff reports as to how we need to make changes. Climate action is a developing story, and I'm happy to support any changes necessary to keep our environment, our residents and their property safe.
As the province and Canada as a whole move towards achieving a greener future,  I would explore supporting these initiatives, on a case by case basis.